Info Session Schedule
Our live info sessions are over but you can watch a recorded info session at this link!
2021 Fall Tryout Information
Our Fall 2021 tryouts are happening on Friday, September 17 from 2-6 PM, and Saturday, September 18 from 10 AM – 2 PM. Trying out for the team is easy! Follow these steps to sign up for a tryout:
1. Fill out the Tryout Registration Form at this link, or you can find it embedded below this list.
2. Go to our SignUpGenius page linked here and sign up for a tryout slot.
3. Download the tryout packet linked here and use the packet to prepare for your tryout!
Tryout Registration Form:
Tryout Packet:
SignUpGenius form: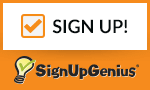 Frequently asked questions:
How do our tryouts work?
Your tryout will be on Zoom and will last about ten (10) minutes. You'll perform as an attorney or a witness, we'll ask you a few questions about yourself, and then you'll be done!
If you have any more questions about tryouts or the team, email us at umbcmocktrial@umbc.edu.
Why should I audition for UMBC Mock Trial?
There's no better or more successful organization on campus than Mock Trial. We won the American Mock Trial Association (AMTA) National Championship in 2021, and we are ranked as the #1 team in the country for the 2021-22 season.
Each season we travel to the best tournaments in the country for invitationals and regional competition. When you join Mock Trial, you'll travel to Los Angeles, Chicago, Boston, New York City, Philadelphia, Pittsburgh, Washington D.C., and so many other places. You'll compete against the best teams in the country and win awards and trophies for your school, all while learning skills that will benefit you for the rest of your life.
But even more important than that, Mock Trial at UMBC is about making a connection. Our team is a close-knit group of friends and coaches that support each other constantly. You'll meet your best friends in Mock Trial as you travel the country and grow as a competitor. Our members frequently meet up outside of team practices for study sessions, hikes, escape rooms, soccer games, and so much more. If you want to find something fun and challenging on campus to make your experience at UMBC as beneficial as possible, Mock Trial is the place for you.
Q. I've never done Mock Trial or speech/debate before. Will I be at a disadvantage during my tryout?
A. Definitely not. Previous experience is great if you have it, but the majority of our members were brand new to Mock Trial when they joined. You have an equal chance to make the team whether you have previous experience or not.
Q. You just won the National Championship, and I don't think I'm good enough to try out. Should I even bother?
A. Absolutely! Every one of us started where you are now, and we will take the time to teach you how to be a great competitor. Don't let the success of our team make you think you don't belong or won't be good enough. (And we're sorry if this question sounds like we're bragging; we've just gotten it a lot over the last few months.)
Q. I'm unsure about trying out or thinking about withdrawing from my tryout. What should I do?
A. We really think you should try out even if you're on the fence about going through with it. Do the best you can – we're not looking for perfection. We just want to see how you present and we can teach you everything else. And it's totally okay if you're nervous, that's really common! We'll do our best to make the experience as easy and relaxing as possible.